CONTENT

Lead Article
What is the metaverse? 2 media and information experts explain
by Rabindra Ratan, Michigan State University and Yiming Lei, Michigan State University

Article 01
Bitcoin City

The Future Now Show
Hybrid Space
with Elizabeth Sikiaridi

Article 02
Digital Twin Cities

News about the Future
> New European Bauhaus
> Notpla

Article 03
Urban Spaces in a Digital Culture
With Gernot Riether

Recommended Book
Home in a Hybrid World
by Martin Pot

Article 04
Making the 'City in Nature' a reality
by Future Cities Lab Global / Singapore-ETH Centre

Climate Change Success Story
Global Forest Watch

Futurist Portrait
Greg Lindsay
Journalist, Urbanist, Speaker, Futurist


Tags:
Augmented Reality, Bitcoin, Blockchain, Children, Digital Twins,
EDUCATION, Forest, Humboldt Forum Berlin, Hybrid Space, MEDIA,
Metaverse, New European Bauhaus, Packaging, URBAN DEVELOPMENT,
Virtual Reality







Club of Amsterdam Search
Submit your article
Contact
Subscribe

Welcome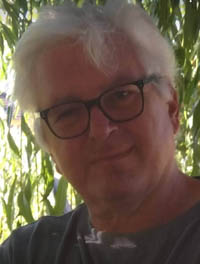 Felix B Bopp

Website statistics for
clubofamsterdam.com
January 2021 – February 2022:
Visits: 560,000
Visitors: 103,000 

Frans Vogelaar: "In the early 1990s, I started to develop a new field of study: hybrid space. This was twenty years ago the start of analog and digital space. At that time, I was very interested in networks, internet was still not yet public, but the concept of networks – social networks, mobility networks, etc.- was of course already known."

Greg Lindsay: "The future isn't what it used to be. As the pace of social, technological, and environmental change accelerates, organizations are struggling just to make sense of the present, let alone spot threats and opportunities looming just over the horizon. The ability to anticipate, understand, plan for, and innovate around uncertainty has become a critical skill for designers, innovators, and strategists everywhere. (…)"

Rod Taylor, Global Director of the Forests Program: Before joining WRI, Rod worked as the Forests Director at WWF International. In earlier roles at WWF, he coordinated the World Bank/WWF Forest Alliance and led WWF's forest work in the Asia Pacific region. Prior to his time with WWF, Rod worked as a forest policy adviser in Indonesia, Papua New Guinea and the Solomon Islands.