Club of Amsterdam Journal, February 2023, Issue 251
Home
Journals Archive
Journals – Main Topics
The Future Now Shows
CONTENT
Lead Article
Spotting plastic waste from space and counting the fish in the seas:
here's how AI can help protect the oceans
by Philipp Bayer, Ahmed Elagali, Julie Robidart, The University of Western Australia,
and Kate Marie Quigley, James Cook University

Article 01
Artificial intelligence and algorithms: pros and cons
by DW Documentary, Tilman Wolff and Ranga Yogeshwar

The Future Now Show
Open Data and Our Net Zero Future
with Gavin Starks & Miss Metaverse

Article 02
What is net zero?
by The Economist

News about the Future
> Axiom Space
> XPENG X2 Electric Flying Car

Article 03
Simon Beck gigantic snow art
by VIVA ART SHORT CLIPS

Recommended Book
Big Data Mining for Climate Change
by Zhihua Zhang (Editor), Jianping Li (Editor)

Article 04
Digital technologies for biodiversity protection and climate action: Solution or COP out?
by James Stinson, York University, Canada and Lee Mcloughlin, Florida International University

Climate Change Success Story
Recycling
Africa
India
Brazil
Australia
Europe

Futurist Portrait
Jason Schenker
Financial Market Futurist


Tags:
Africa, Artificial Intelligence, Arts, Australia, Biodiversity, Brazil,
Climate Change, Data, Data Mining, Europe, Fish, Flying Car,
India, International Space Station, Net Zero, Ocean, Open Data,
Plastic, Recycling, Waste

Welcome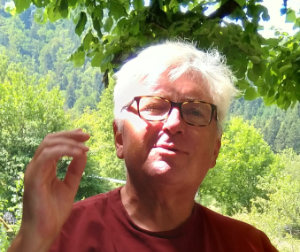 Felix B Bopp

Website statistics for
clubofamsterdam.com

January 2021 – January 2023:
Visits: 985,000
Visitors: 215,000
 
 
Gavin Starks: At Icebreaker One we're making data work harder to deliver net zero.
We're promoting the idea that companies publish their reports, data, and metadata
in a way that can be properly indexed.

Jason Schenker: Businesses have an incredible opportunity to leverage data to their
advantage, but only if they can harness the power of that data to yield real, valuable,
and actionable insights. This course examines some of the hottest trends in data,
including The Internet of Things, Machine Learning, Data Visualization, and Big Data.
The Future of Data explains what these terms mean, and how they could impact
you. This course also illustrates proper data collection and analysis process
management, and how to effectively present your data.