CONTENT

Lead Article
African digital innovators are turning plastic waste into value – but there are gaps
by Seun Kolade, Associate Professor and Muyiwa Oyinlola,
Director, Institute of Energy and Sustainable Development, De Montfort University

Article 01
How to avoid microplastics in your food
by DW Documentary

The Future Now Show
Plastic Pollution Unwrapped – Challenges and Opportunities
with Doug Woodring, Founder/Managing Director at Ocean Recovery Alliance

Article 02
Hydrogen Forecast to 2050
by DNV

News about the Future
> Mind-controlled robots now one step closer
> Disposable eco-friendly packaging

Article 03
Next Generation Fluid Filtration
by ECOFARIO

Recommended Book
Influence of Microplastics on Environmental and Human Health:
Key Considerations and Future Perspectives
by Yvonne Lang

Article 04
When Russia and Ukraine eventually restart peace talks, involving women – or not –
could be a key factor in an agreement actually sticking
by Briana Mawby, University of San Diego

Climate Change Success Story
Algae
Energy / CO2 / Food / Plastic

Futurist Portrait
Mike Walsh
The Futurist For Leaders


Tags:
Algae, Climate Change, CO2, ENERGY, Filtration,
Fish, FOOD, Fuel, Health, Hydrogen, Microplastic,
Ocean, Packaging, Peace, Plastic, Russia,
South Africa, Ukraine, Waste


Welcome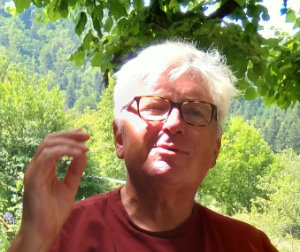 Felix B Bopp

Website statistics for
clubofamsterdam.com
January 2021 – September 2022:
Visits: 845,000
Visitors: 181,000
 
Mike Walsh:
A time of crisis and change.
We have to reinvent how we serve our customers, clients and communities.
We have to rethink how and where we work. And most importantly,
we have to reimagine our role as leaders.
Now, more than ever, is a time for transformation.

Doug Woodring: All that consumption is growing, unfortunately the waste management systems around the world are not keeping pace as quickly as the consumption and products — there's a big mismatch.

Briana Mawby: Ukrainian women are leading humanitarian efforts and local peacebuilding — they should be centered in future formal peace talks, too.