Welcome to the Club of Amsterdam Journal.

Beauty is an evolutionary concept.
With our next event we aim to give an overview at the different aspects and interpretation points of what is considered beauty.
Demystifying and pinpointing the issues and various perspectives on the concept of beauty.
That define and shape contemporary beauty in fields of fashion, cosmetics and wellbeing / fitness-health.

In case you would like to hear more and also share your thoughts, visit our next event about the future of Beauty on January 22.

Quotes about Beauty
"Beauty?… To me it is a word without sense because I do not know where its meaning comes from nor where it leads to." ~ Pablo Picasso
"Everything has beauty, but not everyone sees it." ~ Confucius
"Beauty is not in the face; beauty is a light in the heart." ~ Kahlil Gibran
"Beauty comes as much from the mind as from the eye." ~ Grey Livingston

" Fashion is merely a form of ugliness so unbearable that we are compelled to alter it ever six months." ~ Oscar Wilde
"Perfect sincerity and transparency make a great part of beauty, as in dewdrops, lakes, and diamonds." ~ Henry David Thoreau
"A woman who cannot be ugly is not beautiful." ~ Karl Kraus
"You can take no credit for beauty at sixteen. But if you are beautiful at sixty, it will be your soul's own doing." ~ Marie Stopes
"The first question I ask myself when something doesn't seem to be beautiful is why do I think it's not beautiful. And very shortly you discover that there is no reason." ~ John Cage
"Beauty is an ecstasy; it is as simple as hunger. There is really nothing to be said about it. It is like the perfume of a rose: you can smell it and that is all." ~ William Somerset Maugham
"Everybody needs beauty as well as bread, places to play in and pray in, where nature may heal and give strength to body and soul." ~ John Muir
"Some people, no matter how old they get, never lose their beauty – they merely move it from their faces into their hearts." ~ Martin Buxbaum
"It is amazing how complete is the delusion that beauty is goodness." ~ Leo Tolstoy
"I don't like standard beauty – there is no beauty without strangeness." ~ Karl Lagerfeld
"The fact of the matter is that you can use your beauty and use your charm and be flirtatious, and you can get people interested in your beauty. But you cannot maintain that. In the end, talent is the only thing. My work is the only thing that's going to change any minds." ~ Madonna
Yves Saint Laurent infused his label with his creative genius, elegant and refined personality, discreet and distinguished, during a half century of work, in both luxury and ready-to-wear, because he was convinced that beauty was a necessary luxury for all men and all women.
"Love of Beauty is taste, Creation of beauty is Art." ~ Ralph Waldo Emerson
"Fashion has two purposes: comfort and love. Beauty comes when fashion succeeds." ~ Coco Chanel
"A man should hear a little music, read a little poetry, and see a fine picture every day of his life, in order that worldly cares may not obliterate the sense of the beautiful which God has implanted in the human soul." ~ Johann Wolfgang von Goethe
"People are like stained glass windows: they sparkle and shine when the sun is out, but when the darkness sets in their true beauty is revealed only if there is a light within." ~ Elizabeth Kubler-Ross

"Beauty is one of the rare things that do not lead to doubt of God." ~ Jean Anouilh
"Anything in any way beautiful derives its beauty from itself and asks nothing beyond itself. Praise is no part of it, for nothing is made worse or better by praise." ~ Marcus Aurelius
"Beauty of whatever kind, in its supreme development, invariably excites the sensitive soul to tears." ~ Edgar Allen Poe
"It is not sufficient to see and to know the beauty of a work. We must feel and be affected by it." ~ Voltaire
Next Event

the future of Beauty

Thursday, January 22, 2009
Registration: 18:30-19:00, Conference: 19:00-21:15

Where: AMFI-Amsterdam Fashion Institute, Mauritskade 11, 1091 GC Amsterdam, Near corner Wibautstraat / Mauritskade
The conference language is English.
Supporters:
AMFI-Amsterdam Fashion Institute, Innergy Creations, Amsterdam International Fashion Week, Instituut voor Media en Informatie Management – HvA
Our speakers are
Sabina Huf, Beautydesk, Sanoma Magazines
Beauty sells
Marc Deurloo, Photographer
Beauty of being different
Zoltan Kruppa, Plastic Surgeon, Medea Medisch Esthetisch Instituut
Future of plastic surgery

Francesca Bona Demichelis, Director, Bona Consulting sprl, Belgium
Free(d) to Be

Moderated by James Veenhoff, Programme Director, Amsterdam International Fashion Week, Partner, Fronteer Strategy
Club of Amsterdam blog

News about the Future

World Economic Situation and Prospects 2009

By UNCTAD
Growth in world gross product (WGP) is expected to slow to 1.0 per cent in 2009, a sharp deceleration from the rate of 2.5 per cent estimated for 2008 and well below the more robust pace in previous years. While most developed economies are expected to be in a deep recession, a vast majority of developing countries is experiencing a sharp reversal in the robust growth registered in the period of 2002-2007, indicating a significant setback in the progress made in poverty reduction for many developing countries over the past few years. The prospects for the Least Developed Countries (LDCs), which did so well on average over the past years, are also deteriorating rapidly. Income per capita for the world as whole is expected to decline in 2009.
The report analyzes in detail the evolution of the global financial crisis during 2008 and the more fundamental factors that led to its build-up. It further assesses the impact on global economic activity, especially in developing countries. The synchronized slowdown in both rich and poor countries is further evidence that the until recently widely held belief that developing country growth would have been 'decoupled' from that in the United States and Europe was dangerously misleading. The report also reviews the policy actions so far taken worldwide in response to the global financial crisis.



2008 Digital Future Report
The Center for the Digital Future at the USC Annenberg School is pleased to present the results of the seventh year of our project, "Surveying the Digital Future." The seven years of longitudinal research comprise an absolutely unique data base that completely captures broadband at home, the wireless Internet, on-line media, user-generated content and, now, social networking.
This year's report contains a large module looking at on-line communities and social networking in great detail. Readers can compare the social networking data and correlate it to seven years of attitudes and behaviors on-line.
The Mixed Reality Lab
The Mixed Reality Lab, at the National University of Singapore, is aiming to push the boundaries of research into interactive new media technologies through the combination of technology, art, and creativity. We have produced large scale technological deliverables for DSTA and the Singapore military in interactive human computer systems. We have spun off companies such as Brooklyn-Media, and MXR-Cubes. Brooklyn-media is commercializing systems for digital games and mobile entertainment using novel interactive technologies.

Some Projects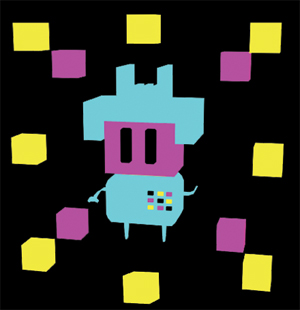 Age Invaders
The cultural and generation gaps between the young and old have been growing in our modern age. This project introduces Age Invaders, a novel social physical game which allows the elderly to play harmoniously together with children in physical space. To design good games which are accessible for both children and the elderly can not only bridge the generational gap but also promote the elderly's mental and physical vitality.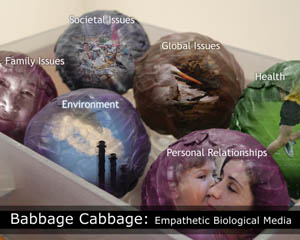 Babbage Cabbage
Babbage Cabbage is a new form of empathetic living media used to communicate social or ecological information in the form of a living slow media feedback display. In the fast paced modern world people are generally too busy to monitor various significant social or human aspects of their lives, such as time spent with their family, their overall health, state of the ecology, etc. By quantifying such information digitally, information is coupled into living plants, providing a media that connects with the user in a way that traditional electronic digital media can not. An impedance match is made to couple important information in the world with the output media, relating these issues to the color changing properties of the living red cabbage.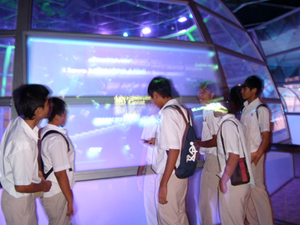 BlogWall
BlogWall extends the short message service (SMS) to a new level of self-expression and public communication by combining art and poetry. Furthermore it will provide a means of expression in the language that young people understand, and the forms of social communication, which is an essential part of their lives. The application enables a person not only to express herself artistically but also entertain the masses. The user stands in front of the BlogWall and send a SMS to the given mobile number. In the basic mode the application will only display SMS on a projector screen in an animated manner. The application consists of a polling mode which enables it to gather data from the public. In the poetry mode a poem will be created with the means of the user SMS. The extension of this poetry mode is the creation of "Haiku" (haiku is a mode of Japanese poetry). Initial version of this project is installed in the iSpace at Singapore Science center.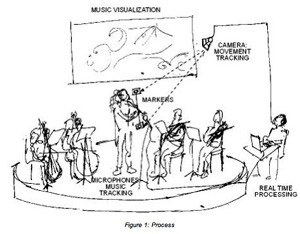 Classical Meets Media
In Classical Music Meets Interactive Media, The main goal of this project is linking classical music and visual art through a real-time processing on a violin performance.
A meaningful 3D visualization will be correspondence within the original thinking of the composer after an exhaustive analysis of the score for the concert attending to the different parameters of the music language: harmony, counterpoint, instrumentation, formal analysis, style and background of the composer. The violin performer's expression will be interacting with the music and the 3D visualization to create an interactive visual art in real-time.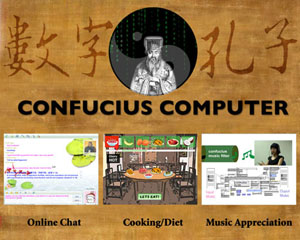 Confucius Computer
Confucius Computer is a new form of illogical computing algorithm based on the Eastern paradigms of balance and harmony, which are radically different from the ancient Greek logic normally experienced in computing. The system uses new media to revive and model these historical philosophies and teachings, presenting them in new contexts, such as online social chat, music and food. This enables people to experience and explore the ancient culture using the literacy of digital interactivity.
Recommended Book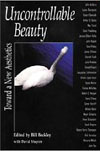 Uncontrollable Beauty: Toward a New Aesthetics
by Bill Beckley (Editor), David Shapiro (Editor)
What ever happened to beauty? Since the late 1960s she seems to have been in exile. Postmodern artists traded her in for flirtations with truth, strength, and purity of form. It was then that women started stripping off their heavy makeup and Barbie doll clothing in an effort to gain equal footing with men. And men, anxious too to break some of society's molds, shed their business suits and leisurewear — then the paragons of male beauty. But as art critic Dave Hickey unwittingly predicted during the '80s, that quality — which Plato believed to be eternal and absolute — is the "issue of the '90s."
After three decades of playing wallflower because she was thought by many artists to be frivolous, easy, tired, and even shallow, beauty is dancing again. Uncontrollable Beauty is filled with exciting essays by artists, critics, curators, and philosophers whose definitions of this elusive quality are often at odds with the Platonic ideal. When beauty besets critic Peter Schjeldahl, his mind is "hyperalert," his body eases, and he is often aware of his "shoulders coming down as unconscious muscular tension lets go." Renowned sculptor Louise Bourgeois also experiences beauty as opposed to encountering it: "Beauty is a series of experiences. It is not a noun … beauty in and of itself does not exist." Artist and coeditor Bill Beckley blames beauty's banishment on Wittgenstein — who, in a 1938 lecture at Cambridge, said that beauty is most often meant as an interjection "similar to Wow! or rubbing one's stomach" — and his undue influence on conceptual artists of the '60s and '70s. Each essay collected here is rigorous in its definition of this elusive yet powerful force in art and aesthetics. Taken together, the writings are an invigorating read for artists and viewers alike
FutureHotel
In the innovation project FutureHotel, Fraunhofer IAO develops scenarios and solutions for the hotel sector. Trend analysis, user surveys, scientific studies and best practise research provide a basis. The following targets characterise the work in the network of FutureHotel:
future proof concepts
holistic solutions
profitable solutions
praxis-oriented and short-term realisation
increasing efficiency and efficiency of processes
competitive advantage for the partner companies
public perception
innovation lead and scientific neutrality
This future observation shall serve the project partners as a decision guidance and provide an established basis for a future compatible strategy development and, at the same time, be a guard rail and signpost for the further development of the hotel sector.

Future Development and Operation of the inHaus-NextHotelLab
As »built vision« and showcase for the scenario project FutureHotel, the
research platform NextHotelLab in the inHaus-Centre Duisburg especially serves as the FutureHotelLab for prototypical application and demonstration of project contents.
Aims: visualisation and validation of project contents on the basis of real
prototypes.
Useful result: partners can use approaches and products realised in the NextHotelLab and also use them as a reference. In addition, the NextHotelLab offers the project partners an exclusive platform for the presentation and evaluation of own products, system solutions and concepts.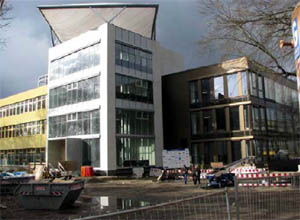 Futurist Portrait: Jim Carroll
International futurist, trends, innovation expert Jim Carroll has spoken to thousands of media representatives through the years, providing his unique blend of insight into global economic trends, as well as business, workplace, lifestyle, demographic, and career issues.
He has provided his insight in dozens of books, in over 600 articles, and in over 3,000 interviews on radio, television and in print, with media exposure and interviews with ABC News, BusinessWeek, INC, Fast Company, CNBC, the South China Morning Post (Hong Kong), American Way, The Age (Sydney, Australia), CAPITAL Magazine (Dubai/United Arab Emirates) CEO Magazine Hungary, Association LEADERSHIP, the National Post and PROFIT.
Jim has also:
hosted 3 national radio shows, which included all content development
hosted a new "innovation" channel for a major online media portal
put together almost a dozen customer interview Webcasts for SAP, one of the world's largest software companies
"10 Great Words"
Agenda

Our Season Program 2008 / 2009!

Club of Amsterdam Open Business Club

Club of Amsterdam Open Business Club
Are you interested in networking, sharing visions, ideas about your future, the future of your industry, society, discussing issues, which are relevant for yourself as well as for the 'global' community? The future starts now – join our online platform …