Welcome to the Club of Amsterdam Journal.
Does Nanotechnology has the relevant answers when dealing with sustainable energy solutions?

"While nanotechnology's impact will be major, if not revolutionary, in many domains, from aerospace to medicine to computing, its impact in the domain of energy (production, storage, transmission and consumption) is set to be equally profound but peculiarly complex.
Touch points in the buzz areas of fuel cells, batteries and solar energy are important and numerous. Less numerous but potentially equally important are influences on sequestration, electrical transmission, insulation, coal liquefaction, geothermal energy and more." – Paul Holister
the future of NanoEnergy – Thursday, February 28, 18:30-21:15Where: Syntens, De Ruyterkade 5, 1013 AA Amsterdam [Building of the Chamber of Commerce]
Felix Bopp, editor-in-chief
Nanotechnology and Energy
Source: PES Network
Nanotechnology could turn out to be the most important technological development for advancing energy technolgies in well over one hundred years. Nanotechnology, which means building technology on the molecular or nano (billionths) scale, has already started to impact solar energy and battery storage technology. Nanotechnology might someday allow for far more powerful, more efficient and less expensive solar and battery storage technology. Nanotechnology is a rather young field, only gaining acceptance in the late 1990s, so the potential for future nanotechnology-based energy advancements is very high in coming years.

An example of how nanotechnology affects energy technology is recent announcements by battery companies that indicate that by using nanotechnology to design new anodes and cathode materials, they are able to greatly increase the amount and rate of energy that can be transferred to a battery, and reduce the recharge times significantly as a result.
Battery companies have also introduced nanotechnology battery designs that are capable of storing more energy than previous designs, by making better use of a battery's storage potential.
Solar engineers have reported early nanotechnology-based breakthroughs in solar technology that might: allow a far wider spectrum of solar energy to be captured by future solar cells, allow solar cells to be able to convert solar energy to electricity far more efficiently, allow solar collectors to be painted on just about any surface, and could bring down the cost of solar technology significantly.

Some examples:
Nanoflex can increase all lighting efficiencies – The nano optical coating on Nanoflex™ provides ideal diffusive and reflective surface to capture light rays from any light source including fluorescent lamps to enhance illumination by 50% on average, both for retrofits as well as new fixtures, enabling the reduction of the number of fixtures.
Solar / Thermal Electric > Advanced Diamond Solutions amorphous nanostructures – Semiconductor industry company serendipitously developed thermionic solar cells using amorphous diamond nanostructures that offer potential efficiencies of 50% at half the cost of silicon solar cells. Also has good promise as a thermal electric generator.
Nanotube Super Capacitor Battery – MIT researchers are developing a battery based on capacitors that utilize nanotubes for high surface area, enabling near instantaneous charging and no degradation. Estimating ~5 years to commercialization. (June 10, 2006)

Power Chips™ Convert Heat to Electricity – Chips use thermionics to convert heat directly into electricity with a Carnot heat pump efficiency of up to 70-80%. This will be one of the first industrial applications of nanotechnology.
Companies & Technologies
Thin Film Solar / Thermal Electric > New nanostructured thin film shows promise for efficient solar energy conversion – Researchers at Berkeley have demonstrated highly efficient thermoelectric behavior from arrays of silicon nanowires grown onto a silicon wafer. The technology is compatible with fabrication processes used in the large-scale silicon processing industry. A low-cost thermoelectric system could be used to generate electricity from heat lost from fossil-fuel based energy generation. (EnergyTech Today; Jan. 8, 2008)
Batteries > Nanowire Battery Holds 10 Times The Charge – Stanford researchers have found a way to use silicon nanowires to reinvent the rechargeable lithium-ion batteries that power laptops, iPods, video cameras, cell phones, and countless other devices. Could also be applied to electric vehicles. (Science Daily; Dec. 20, 2007)
Piezoelectric > Nanowire Extracts Energy from Motion – Researchers at the University of Illinois are working on making a nanogenerator out of barium titanate, which exhibits a greater piezoelectric effect than zinc-oxide, to convert miniscule mechanical energy into electricity for biosensors and tiny portable devices. (MIT Technology Review; Oct. 22, 2007)

Virus-Built Electronics – A new way to fabricate nanomaterials from harmless viruses as building blocks could mean batteries and solar cells woven into clothing. The programmed viruses coat themselves with the materials and then, by aligning with other viruses, assemble into crystalline structures useful for making high-performance devices. (MIT Technology Review; Oct. 23, 2007)
Batteries > Weaving Batteries into Clothes – A novel machine that makes nanostructured fibers could be the key to a new generation of military uniforms that take on active functions such as generating (e.g. solar) and storing energy. (MIT Technology Review; Oct. 9, 2007)
Thermal Electric > Nansulate Paint May Soon Generate Electricity from Thermal Differences – With the application of a paint coating, the thermal difference between inside and outside temperatures could be used to generate electricity, in addition to saving energy through its insulating properties. (PESN; Oct. 1, 2007)
Nanowire generates power by harvesting energy from the environment – As the sizes of sensor networks and mobile devices shrink toward the microscale, and even nanoscale, there is a growing need for suitable power sources. Because even the tiniest battery is too big to be used in nanoscale devices, scientists are exploring nanosize systems that can salvage energy from the environment. (PhysOrg; Sept. 27, 2007)

Water + Sunlight = Solar Hydrogen – Scientists are developing a cheap, viable photoelectrolytic technology that would split water into hydrogen and oxygen using sunlight. Using thin films of titanium iron oxide nanotube arrays, they reported a photoconversion rate of 1.5%, and are now optimizing to obtain closer to the theoretical maximum around 12.9%. (TreeHugger; Aug. 17, 2007)
Self-Assembling Biological Nanobattery – The iron-containing protein, ferritin, can hold either a positive or negative charge, and it self-assembles relatively easily into a uniform nanolayer. NASA has filed a patent to create one layer of one charge, then cover it with another layer of the opposite charge. NASA reckons its battery is not only stable and robust, but can be produced easily and quickly too. (New Scientist Tech; July 16, 2007)

Nanogenerator Provides Continuous Direct Current – Researchers have demonstrated a prototype nanometer-scale generator that produces continuous direct-current electricity by harvesting mechanical energy from such environmental sources as ultrasonic waves, mechanical vibration or blood flow. (PESN; April 7, 2007)
Klean Industries Converts Scrap Tires In To Nano Carbons – The next wave of waste processing. Unique pyrolysis technology converts virtually all hydrocarbon waste streams into highly purified virgin hydrocarbon and advanced material nanocarbons.

Nanotechnology and Photovoltaics – Solar power for less than $1. Nanosys Inc. combines their nanocomposite photovoltaic technology with precisely engineered inorganic semiconductor nanocrystals, yielding light-weight, flexible host-matrix. (FreeEnergyNews feature)

Hydrogen Storage Capability Published in Science – Liverpool and Newcastle researchers inject hydrogen gas at high pressure into tiny pores (10-9 Meters) of a specially-designed material to give a dense form of hydrogen, which can then be released per need. (PhysOrg; Oct. 14)

Inexpensive, Easy To Produce Solar Panels – Researchers at NJIT have developed an inexpensive solar cell that can be painted or printed on flexible plastic sheets. The process uses tiny carbon Buckyballs to trap electrons, combined with carbon nanotubes, which conduct current better than any conventional electric wire. (The Energy Blog; Jul. 19, 2007)
Thin Film Batteries 40 Times More Efficient – Micro-generation of energy is set to bring a worldwide economic revolution brought by the availability of thin film batteries that are more fuel-efficient, charge within minutes, and hold a charge 40 times longer than existing batteries. Thin film batteries can be charged from renewable energy sources and used to power the home and car. (Nanotechnology Now; Feb. 19, 2007)
Nano Thin Film PV – Liquidia is developing high-efficiency, cost-effective patterned thin film photovoltaic solar cells based on their PRINT platform for precision nanomolding. It combines photolithographic precision with a scalable continuous manufacturing process. (Renewable Energy Access; Oct. 5, 2007)
Next Event

the future of NanoEnergy
February 28, 2008Registration: 18:30-19:00, Conference: 19:00-21:15
Tickets
Where: Syntens, De Ruyterkade 5, 1013 AA Amsterdam[Building of the Chamber of Commerce]

The speakers are
Paul Holister, Nanotechnology & Energy
Nanotechnology and the New Energy Landscape

Joop Schoonman, Professor of Inorganic Chemistry, Dept. DelftChemTech – Energy, Delft University of Technology
Nanostructured Materials for Decentralised Power Generation
Erik Middelman, Director, Co-Founder, NedStack fuel cell technology BV

Arjen Vollebregt, Department Manager, Gas Turbines & Structural Integrity, Aerospace Vehicles Division, National Aerospace Laboratory NLR
Nanotechnology in aerospace applications – current research at NLR
Moderated by Humberto Schwab, Director, Club of Amsterdam, Innovation Philosopher

We would like to thank our supporter Syntens.
Club of Amsterdam blog

News about the Future

Digital divide
The digital divide between rich and poor countries is narrowing as mobile phones and Internet use become more available, but the developing world still lags far behind, a United Nations report said.

The United Nations Conference on Trade and Development (UNCTAD) said mobile phone subscribers have almost tripled in developing countries over the last five years, and now make up some 58 percent of mobile subscribers worldwide."In Africa, where the increase in terms of the number of mobile phone subscribers and penetration has been greatest, this technology can improve the economic life of the population as a whole," it said.

Fashion has a reason; it is a display of personal identity, primarily through strong visual cues. The Scentsory Design research project is inspired by the human circulation and nervous systems, by exploring smart fabrics that are not as passive as microencapsulation systems. The aim is to add more sensations into the fashion palette in ways that create radical new fashion properties with real benefit.
Scentsory Design chooses scent as a tool to improve mental and physical wellbeing, enabling the wearer to act on visual cues or detect scent signals, allowing immediate information. Scentsory Design creates Emotional Fashion: responsive clothes that offer social and therapeutic value in a desirable fashion context.
The Key to Innovation
In a remarkably short period of time, economic globalisation has changed the world economic order, bringing new opportunities and new challenges. To compete, Europe must become more inventive, react better to consumer needs and preferences and address global and environmental challenges by innovating more.
A video documentary "The Key to Innovation" (May 2007) highlights the importance of innovative products and services to boost Europe's competitiveness and growth and showcases a wide range of innovative companies and initiatives from throughout Europe.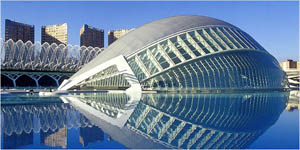 Recommended Book

Nanostructured Materials for Solar Energy Conversion
by Tetsuo Soga
Nanostructured Materials for Solar Energy Conversion covers a wide variety of materials and device types from inorganic materials to organic materials. This book deals with basic semiconductor physics, modelling of nanostructured solar cell, nanostructure of conventional solar cells such as silicon, CIS and CdTe, dye-sensitized solar cell, organic solar cell, photosynthetic materials, fullerene, extremely thin absorber (ETA) solar cell, quantum structured solar cell, intermediate band solar cell, carbon nanotube, etc. including basic principle and the latest results. There are many books written on conventional p-n junction solar cells, but few books focus on new concepts in this area.
Focuses on the use of nanostructured materials for solar energy
Looks at a wide variety of materials and device types
Covers both organic and inorganic materials
Wind Shade Roof
"This is the conceptual study for the construction of large roofs that are clad with wind turbines. The wind turbines shade the space below and at the same time as they rotate, they generate electricity to power whatever is under the roof and or anything around it.
This particular roof is shown covering a large swimming pool in a desert environment. It would provide power for night lighting, pool maintenance, water pumping, etc. " – Michael Jantzen
Futurist Portrait: Craig Rispin
Craig Rispin is a Business Futurist and Innovation Expert. His expertise is in emerging business, people and technology trends – and how companies can profit from them.
Craig has over 20 years experience working where the future has been created – with some of the most innovative companies in the world in the IT, consumer electronics, internet and broadcasting industries.
Some of his clients include: Apple, Philips, IBM, GE, Canon, Coca-Cola, Mercedes-Benz, Symantec, and Disney.

You can download Craig's Trends Timeline Chart as a *.pdf click here


part 1
Part 2
Part 3
Agenda
The Season Events are on Thursdays
Registration: 18:30-19:00, Conference: 19:00-21:15

February 28
18:30 – 21:15
the future of NanoEnergy

March 27
18:30 – 21:15
the future of Ecological Architecture
Location:

April 24
18:30 – 21:15
the future of Money
Location:

May 29
18:30 – 21:15
the future of Children
Location: Info.nl, Sint Antoniesbreestraat 16, 1011 HB Amsterdam [Next to Nieuwmarkt]

June 26
18:30 –
Taste of Diversity
Location:

Club of Amsterdam Open Business Club