Welcome to the Club of Amsterdam Journal.
The Future Now Show about Human Digitalisation with Philippe Gerwill

"Philippe Gerwill mainly about digital transformation, focusing on how to use technology to better serve humanity and not the other way around. He illustrates his talk with interesting concrete examples and amazing people that he met on his journey."
Felix B Bopp, Founder & Chairman
Critical minerals are vital for renewable energy. We must learn to mine them responsibly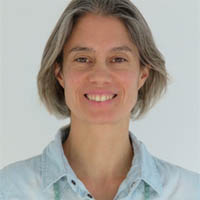 by Bénédicte Cenki-Tok, Associate professor at Montpellier University, EU H2020 MSCA visiting researcher, University of Sydney
As the world shifts away from fossil fuels, we will need to produce enormous numbers of wind turbines, solar panels, electric vehicles and batteries. Demand for the materials needed to build them will skyrocket.
This includes common industrial metals such as steel and copper, but also less familiar minerals such as the lithium used in rechargeable batteries and the rare earth elements used in the powerful magnets required by wind turbines and electric cars. Production of many of these critical minerals has grown enormously over the past decade with no sign of slowing down.
Australia is well placed to take advantage of this growth – some claim we are on the cusp of a rare earths boom – but unless we learn how to do it in a responsible manner, we will only create a new environmental crisis.
What are critical minerals?
"Critical minerals" are metals and non-metals that are essential for our economic future but whose supply may be uncertain. Their supply may be threatened by geopolitics, geological accessibility, legislation, economic rules or other factors.

One consequence of a massive transition to renewables will be a drastic increase not only in the consumption of raw materials (including concrete, steel, aluminium, copper and glass) but also in the diversity of materials used.
Three centuries ago, the technologies used by humanity required half a dozen metals. Today we use more than 50, spanning almost the entire periodic table. However, like fossil fuels, minerals are finite.

Can we 'unlearn' renewables to make them sustainable?
If we take a traditional approach to mining critical minerals, in a few decades they will run out – and we will face a new environmental crisis. At the same time, it is still unclear how we will secure supply of these minerals as demand surges.
This is further complicated by geopolitics. China is a major producer, accounting for more than 60% of rare earth elements, and significant amounts of tungsten, bismuth and germanium.
This makes other countries, including Australia, dependent on China, and also means the environmental pollution due to mining occurs in China.
The opportunity for Australia is to produce its own minerals, and to do so in a way that minimises environmental harm and is sustainable.

Where to mine?
Australia has well established resources in base metals (such as gold, iron, copper, zinc and lead) and presents an outstanding potential in critical minerals. Australia already produces almost half of lithium worldwide, for example.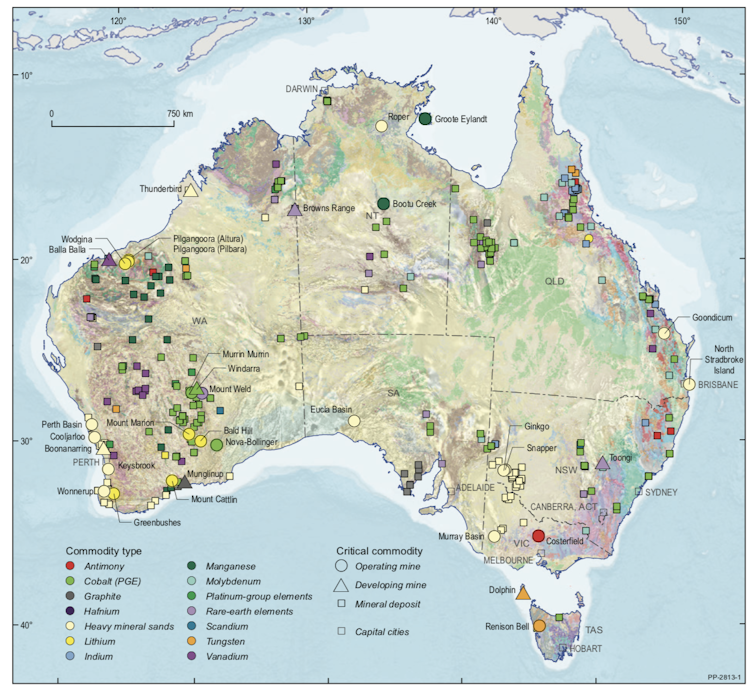 In recent years, Geoscience Australia and several universities have focused research on determining which critical minerals are associated with specific base ores.
For example, the critical minerals gallium and indium are commonly found as by-products in deposits of lead and zinc.
To work out the best places to look for critical minerals, we will need to understand the geological processes that create concentrations of them in the Earth's crust.
Critical minerals are mostly located in magmatic rocks, which originate from the Earth's mantle, and metamorphic rocks, which have been transformed during the formation of mountains. Understanding these rocks is key to finding critical minerals and recovering them from the bulk ores.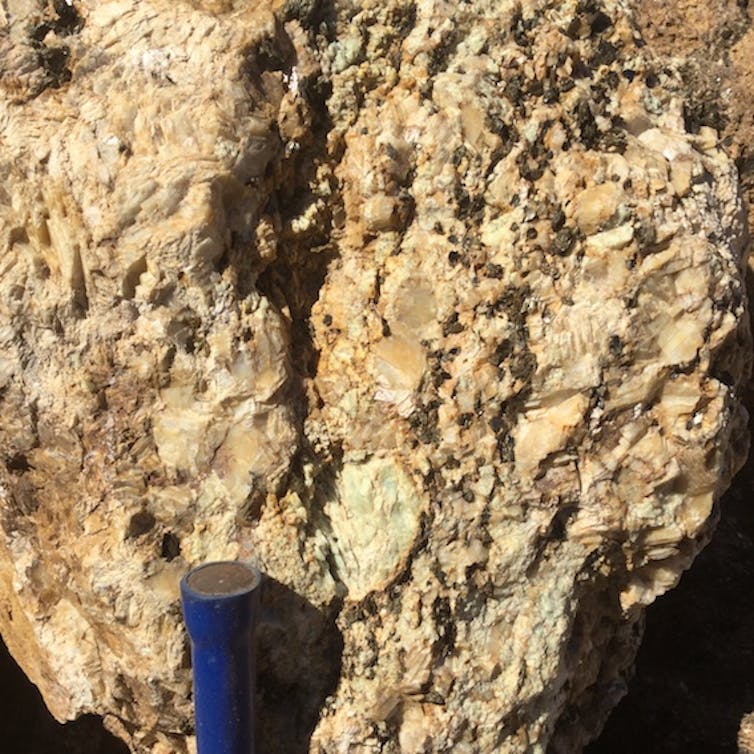 Fuelling the transition
For most western economies, rare earth elements are the most vital. These have electromagnetic properties that make them essential for permanent magnets, rechargeable batteries, catalytic converters, LCD screens and more. Australia shows a great potential in various deposit types across all states.
The Northern Territory is leading with the Nolans Bore mine already in early-stage operations. But many other minerals are vital to economies like ours.
Cobalt and lithium are essential to ion batteries. Gallium is used in photodetectors and photovoltaics systems. Indium is used for its conductive properties in screens.
Critical minerals mining is seen now as an unprecedented economic opportunity for exploration, extraction and exportation.
Recent agreements to secure supply to the US opens new avenues for the Australian mining industry.

How can we make it sustainable?
Beyond the economic opportunity, this is also an environmental one. Australia has the chance to set an example to the world of how to make the supply of critical minerals sustainable. The question is: are we willing to?
Many of the techniques for creating sustainable minerals supply still need to be invented. We must invest in geosciences, create new tools for exploration, extraction, beneficiation and recovery, treat the leftover material from mining as a resource instead of waste, develop urban mining and find substitutes and effective recycling procedures.
In short, we must develop an integrated approach to the circular economy of critical minerals. One potential example to follow here is the European EURARE project initiated a decade ago to secure a future supply of rare earth elements.
More than ever, we need to bridge the gap between disciplines and create new synergies to make a sustainable future. It is essential to act now for a better planet.
This article is republished from The Conversation under a Creative Commons license.
Participatory democracy platforms gain traction in Switzerland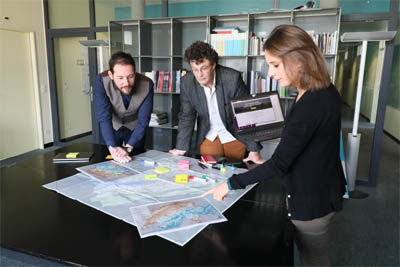 © Alain Herzog / 2020 EPFL

by EPFL, Sandrine Perroud

An initial survey by researchers at EPFL has found that local and regional governments are increasingly turning to digital technology to understand the views of their citizens, especially on planning and development proposals.

Governments across Switzerland are embracing civic technology. This is one of the headline findings of the first Civic Tech Barometer, a survey conducted by researchers from EPFL's Urban Sociology Laboratory (LaSUR) in partnership with Geneva Canton's Consultation and Communication Department. The team's conclusions are based on responses to an online survey sent to municipal, city and cantonal authorities nationwide between August and November 2019. In total, 83 government employees from the French, German and Italian-speaking regions of Switzerland submitted answers.

The idea behind civic technology, or civic tech, is to change the way citizens participate in democratic processes. The LaSUR survey found that the Swiss civic tech landscape is far from uniform. The most common platform types include websites, blogs, open-data repositories, social media, participatory spaces where citizens can submit ideas and suggestions, and open forums for discussion and debate. Yet half of the technologies mentioned by survey respondents are not truly participatory because they are designed more for one-way communication than two-way interaction.

The survey did, however, reveal a handful of more collaborative platforms, including Crossiety (dubbed the "digital village square") and Decidim. With such a wide variety of options available, governments are free to choose how involved they want citizens to be in the decision-making process.

Planning leads the way
"Swiss authorities use civic tech across a broad spectrum of policy areas," says Armelle Hausser, a doctoral assistant at LaSUR who carried out the survey as part of her PhD research. "Chief among these are planning and development, youth services, sport, environment and social action." In most cases, local executive bodies are the driving force behind civic tech usage – and legal requirements have little to no bearing on such initiatives. In fact, just one-third of the platforms and technologies reported by respondents were developed to meet a legal obligation.

Conversely, other interested parties – such as project and department managers, citizens' groups, charities and non-profits – rarely call for the use of civic tech in consultation and participation processes. "This finding is counter-intuitive," says Professor Vincent Kaufmann, who heads LaSUR. "It suggests that, in Switzerland, citizens still prefer to voice their views through conventional channels, for instance by objecting to planning proposals or by taking part in popular initiatives and referendums."

Limited resources
The team also found that local governments currently allocate little in the way of funding and human resources to civic tech initiatives, preferring in the majority of cases to outsource the process to external providers. "Authorities don't yet have a clear idea of the roles and skills required for this kind of initiative," explains Hausser. Yet expectations were high among the respondents, who said they planned to use civic tech to produce more information for public consumption, keep citizens better informed and understand their views, improve transparency, secure public support and widen participation more generally.

"There are many other plans in the pipeline, including online surveys and participatory mapping platforms," adds Hausser. "In terms of technology types, a general direction of travel seems to be emerging. But we'll need to run the survey again to make doubly sure." What is certain is that Swiss authorities are keen to embrace civic tech, with no fewer than 31 high-priority initiatives planned for the coming year.

Room to improve
The LaSUR team found clear room for improvement in two areas. First, although citizens' views obtained using civic tech are reflected in accompanying reports, Swiss authorities still tend not to give these views due weight in the final decision-making process. And second, it is still too early to properly assess the impact of the technology on citizen participation. The researchers will have a clearer picture after running their second survey, scheduled for fall 2020.

The results of the initial survey will be presented at a special event – open to practitioners and other interested parties as well as the wider public – on 3 February 2020 at the 3DD Espace de Concertation in Geneva. Hausser will incorporate the findings into her thesis, which focuses on wider issues around the use of civic tech for public participation in planning processes in Switzerland. Her research is supervised by Prof. Kaufmann and Boris Beaude, in partnership with Geneva Canton.
«Résultat de l'enquête Baromètre des civic tech en Suisse 2019», Armelle Hausser and Prof. Vincent Kaufmann, 3 February 2020 1.30pm, in French, 3DD espace de concertation, Rue David Dufour 3, Geneva. Open to the public.
The Future Now Show

Shape the future now, where near-future impact counts and visions and strategies for preferred futures start. – Club of Amsterdam
Do we rise above global challenges? Or do we succumb to them? The Future Now Show explores how we can shape our future now – where near-future impact counts. We showcase strategies and solutions that create futures that work.
Every month we roam through current events, discoveries, and challenges – sparking discussion about the connection between today and the futures we're making – and what we need, from strategy to vision – to make the best ones.
March 2020

Human Digitalisation
with
Philippe Gerwill
"Philippe Gerwill talks mainly about digital transformation, focusing on how to use technology to better serve humanity and not the other way around. He illustrates his talk with interesting concrete examples and amazing people that he met on his journey."
The Future Now Show
Credits
Philippe Gerwill, Innovation KOL, Digitalization Humanist, Executive Advisor, Futurist, Speaker and Mentor/Coach
France
www.linkedin.com/in/philippegerwill
INVEST IN Matrix-Q Solutions
Create a positive impact in nature and people. Invest in circular economy: thinking and behavior change. A digital platform with capacity-building services for circular economy. SaaS: R&D Innovation : Data-Driven, e-Games, Learning Assisted by A.I. Engine " We measure, enhance and optimize circular thinking and innovation capacity "
www.matrix-q-invest.nl


News about the Future

Low-cost "smart" diaper

A new disposable, affordable "smart" diaper embedded with an RFID tag is designed by MIT researchers to sense and communicate wetness to a nearby RFID reader, which in turn can wirelessly send a notification to a caregiver that it's time for a change.

Pankhuri Sen, a research assistant in MIT's AutoID Laboratory, envisions that the sensor could also be integrated into adult diapers, for patients who might be unaware or too embarrassed to report themselves that a change is needed.
"Diapers are used not just for babies, but for aging populations, or patients who are bedridden and unable to take care of themselves," Sen says. "It would be convenient in these cases for a caregiver to be notified that a patient, particularly in a multibed hospital, needs changing."
"This could prevent rashes and some infections like urinary tract infections, in both aging and infant populations," adds collaborator Sai Nithin R. Kantareddy, a graduate student in MIT's Department of Mechanical Engineering.

Innovation: Africa

Israeli innovation to African villages. Innovation: Africa has provided light, clean water, food, and proper medical care to more than 1.7 million people across ten African countries: Uganda, Malawi, Tanzania, South Africa, Ethiopia, DRC, Congo, Senegal, Cameroon, Zambia and eSwatini.In 2013 Innovation: Africa was awarded The United Nations "Innovation Award" for its efficient and sustainable Israeli technology, one of which allows its team and donors to track in real-time the energy produced, energy consumed and water flow output at each of its projects and at any time.We are a team of dedicated problem solvers with a mission to bring Israeli solutions and know-how to those in need living in rural African villages. We are using solar energy to pump clean water and provide schools, orphanages and medical clinics with light and refrigeration to store vaccines and medicines.
Can fashion ever be sustainable? | BBC Ideas
Can the fashion industry ever be sustainable? And what can you as a consumer do? Model Charli Howard, host of a new podcast, Fashion Fix, takes a look at the fast fashion industry and what's possible with sustainable fashion.
Recommended Book


The Future We Choose: Surviving the Climate Crisis
by Christiana Figueres, Tom Rivett-Carnac

Climate change: it is arguably the most urgent and consequential issue humankind has ever faced. How we address it in the next thirty years will determine the kind of world we will live in and will bequeath to our children and to theirs.
In The Future We Choose, Christiana Figueres and Tom Rivett-Carnac–who led negotiations for the United Nations during the historic Paris Agreement of 2015 – have written a cautionary but optimistic book about the world's changing climate and the fate of humanity.

The authors outline two possible scenarios for our planet. In one, they describe what life on Earth will be like by 2050 if we fail to meet the Paris climate targets. In the other, they lay out what it will be like to live in a carbon neutral, regenerative world. They argue for confronting the climate crisis head-on, with determination and optimism. The Future We Choose presents our options and tells us what governments, corporations, and each of us can and must do to fend off disaster.
European Capital of Culture
Rijeka
Galway
As of 1 January 2020, Rijeka (Croatia) and Galway (Ireland) will hold the title of European Capital of Culture for one year.
Rijeka – City in Motion

Fáilte Gaillimh 2020 | Galway 2020 European Capital of Culture | TG4
Climate Change Success Story: TECNARO – The Biopolymer Company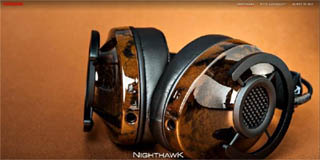 The TECNARO GmbH is an innovative company that develops and produces its own bioplastics and biocomposites based on renewable raw materials and markets them worldwide through ALBIS PLASTICS GmbH's sales network, among others. TECNARO is among the leading technology companies with its thermoplastic biomaterials ARBOFORM®, ARBOBLEND® and ARBOFILL®.
Customised solutions have been successfully completed for industrial series production in the three biomaterial families for years. With customers from the automotive, solar, construction, packaging, stationery, furniture, toys, household items, musical instruments and fashion industries the materials from TECNARO serve practically every market. The materials can be processed, for example, by injection molding, extrusion, calendering, pressing, thermoforming and blow molding. Users are therefore manufacturers of moulded parts, sheets and semi-finished products from the wood and plastics processing industry.
TECNARO has already won several awards for sustainability, innovation and future technologies.
Plastic for the Compost Heap — An Idea with a Future | Made in Germany
Futurist Portrait: Tom Cheesewright
Tom Cheesewright is one of the most respected consultants and commentators on tomorrow's world. As an Applied Futurist, Tom helps people and organisations around the world to see what's next and to build a coherent response.
Tom is a frequent presence on TV and radio, explaining today's world of high frequency change and the technology that drives it. He has appeared thousands of times over the last decade across the BBC, ITV, Channel 4, and Sky News as well as in many print and online publications including The Guardian, The Times, and The Evening Standard.
Tom consults with clients looking for greater foresight into the near future, and teaches and licences a range of tools for building more agile organisations. He is a frequent speaker on the future across a range of industries. Customers include global corporations such as BASF. BP, KPMG, LG, Nikon, and Unilever, as well as universities, charities and public bodies.
Tom's first book, High Frequency Change, was published by LID Business Media in 2019.
How to Avoid Dystopian Future of Climate Change and Mass Unemployment